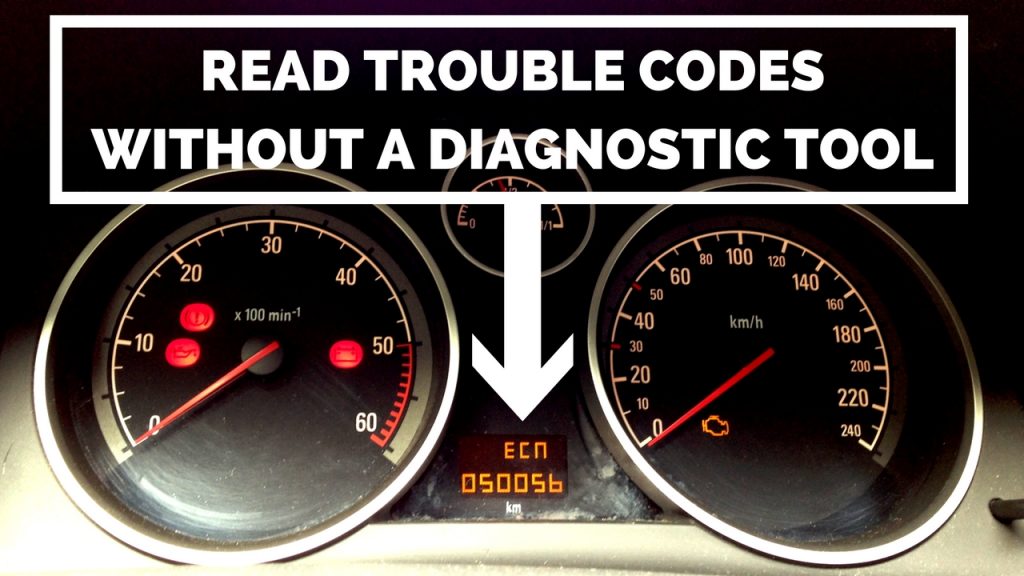 This post will show you a trick to read fault codes (trouble codes / error codes) without a diagnostic tool. It is nicknamed a 'pedal test' and is really quick and easy to do. This is one thing that the manufacturer always seem to forget to add to the car's owners manual!… This can work on many different models of Opel / Vauxhall cars including the following models: Astra, Zafira, Corsa, Vectra, Meriva and others. It only takes about 60 seconds to get your trouble codes.
Rather than take the car to your local dealer and pay hard-earned money for them to tell you your error codes, watch the video below and go and get them yourself for FREE! Don't forget to take a pen and paper with you to write down the codes, or you can make a video on your phone so that you have them to hand for later.
As stated in the video, the numbers you see are slightly different to the ones displayed on the display on the dashboard. In the video preview above, the number displayed is 050056. In reality this translates to a fault code of P0500.
Finding out what your trouble codes mean is really easy. You can just go to http://www.troublecodes.net/ and you will work out what your codes mean in no time! You can even find fault-finding tips on that website so it is very useful.
This is one trick that I love because you can check for fault codes as often as you like and the only tools you need are a hand and a foot!
If you want to buy an OBD II code reader (AKA Code Scanner or Diagnostic Scan Tool), so that you can read AND clear codes on your car, you can buy a fantastic model at a great price here: https://amzn.to/2weAD3w
I hope you found this post useful if so, please share it with others to help me provide for my family!
Cheers! Chris 👍