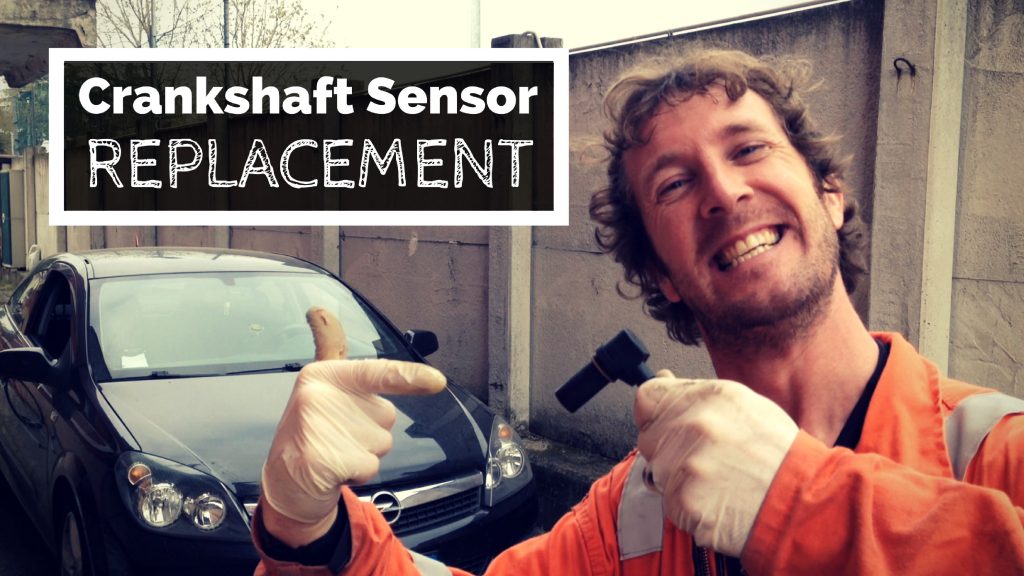 In this post I'll show you how to replace a crankshaft position sensor. If you have trouble code P0335 or need to change a crankshaft position sensor, read this post and watch my video showing you how you can do this job. By doing this job yourself you can save a fortune on garage fees!
For me, this all started when my wife, Rossella, had the car cut out on her on a roundabout. [I don't know if you have ever driven on an Italian roundabout, but if you have, I'm sure you will appreciate that you really don't want your engine to cut out whilst negotiating one…] Murphy's law kicked in and a bus arrived behind our, now dead, car and caused a traffic jam. Cue unhappy wifey! I ran down to where she was (10 minutes away), pushed the car into a more convenient position and then began to fault find. The car would start and run when the engine was cool but would not start when hot. When I did manage to get it started it would cut out again when when the engine reached full temperature. We managed to nurse it home where I could work on it more comfortably.
I did a pedal test to get the fault codes from the car and found the fault code P0335. My friend Google revealed that this was an error with the Crankshaft Position Sensor. I didn't fancy paying a small fortune to garage to replace this, so I bought the parts and did the job myself. I thought it would be helpful to others to make a video showing you how you can do this job yourself so here it is!
See my video below:
I fixed the car around six months ago now and it is running like a dream. I fixed the car on my own terms, on my own timescale… If I'd have taken the car to a local dealer, I'd have spent around the same amount of money for them to read the fault codes as I did to buy the parts and fix the problem myself. I dread to think how much a local garage would have charged to replace the crankshaft sensor…
This is an easy job and is something that can be carried out by pretty much anyone. Watch the video, buy a new sensor, get some tools together and get stuck in!
I hope you found the video useful, if so please 'pay it forward' by sharing this post. 🙂
P.S. Below is a list of symptoms that you may experience if your Crankshaft Position Sensor is faulty:
Difficulty starting the engine
Intermittent stalling of the engine
Engine cutting out when hot (often won't start again until it cools down)
Rough running of the engine
Increased fuel consumption
'Check Engine' light illuminated
Fault code P0335 (N.B. if this fault code is not present that doesn't necessarily mean that the sensor is working perfectly)
If you want to buy an OBD II code reader, so that you can read AND clear codes on your car, you can get them for as little as 15 USD from Ebay or Amazon.
I hope you found this post useful. If so, please share it on social media to help me provide for my family.
Cheers!
Chris 👍