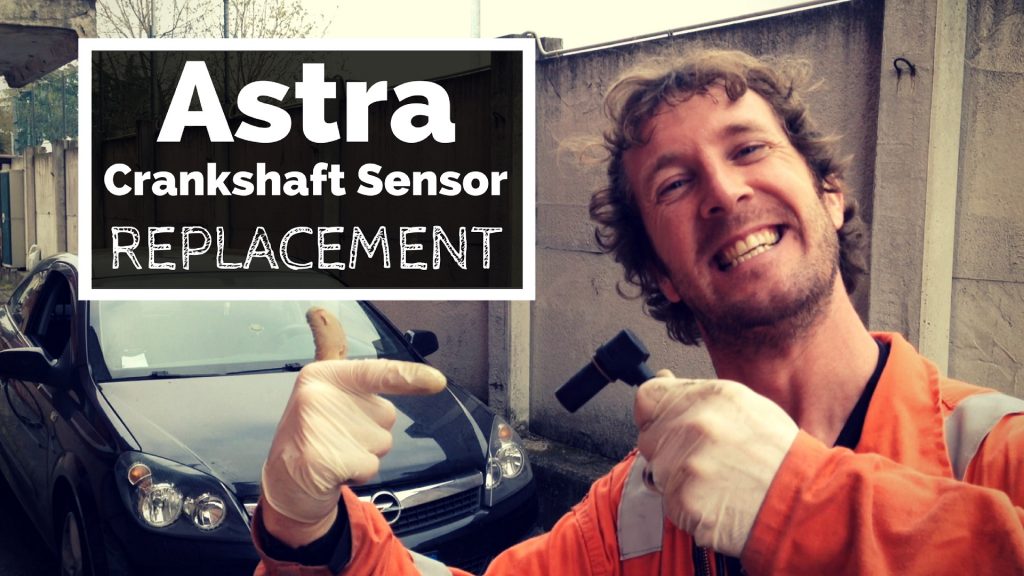 Crankshaft position sensor replacement on an Opel / Vauxhall Astra is easy – this tutorial will show you how to do the job. Change your own crank sensor and save a fortune on garage fees!
This post explains exactly how you can change the crankshaft position sensor on an Astra. Other names for the crankshaft position sensor include:
Crank sensor
Crankshaft sensor
CKP sensor
The main fault code associated with the crankshaft position sensor is P0335 but occasionally the ECM may throw up a fault code of P0340, mistaking it's bad data as coming from the camshaft position sensor, despite the problem being caused by the crank sensor. Sometimes there will be no code at all! It is quite common for the symptoms below only to occur when the engine is hot, and everything works perfectly when the engine is cold, so if this is the case with your car then suspect the crank sensor.
You can buy a very highly rated, low cost OBD II code reader (AKA Code Scanner or Diagnostic Scan Tool), so that you can read AND clear codes on your car, you can buy a fantastic model at a great price here: https://amzn.to/2weAD3w
Some of the symptoms your vehicle might have if the crank sensor is breaking down are:
Difficulty starting
Rough running
Engine idle speed is 'hunting' (RPM changes for no reason)
Unable to reach high rev's
Underpowered
Increased fuel consumption
Engine cuts out whilst driving
If you are unsure as to whether your crankshaft sensor needs replacing then please check out this post, where I show you how to can do a 'pedal test' to show you your ECM error codes without using any tools.
If you already know that your crankshaft sensor need replacing see exactly how to do this by watching my video 'Astra crank sensor replacement. Easy DIY tutorial.' below:
As crank sensors work with extremely close tolerances, you are best to get an original crank sensor as a replacement. I'm not suggesting you go to your local dealer and buy it from them, as you will be able to find original parts elsewhere at a lower price. What I mean is if your crank sensor is made by 'Bosch', my advice is to replace it with a 'Bosch' sensor, rather than an aftermarket copy. You will be able to get a new sensor for a good price if you are prepared to spend some time cross-referencing part numbers and sourcing the parts online. It would be a shame to spend time and money on a new sensor, only for it to fail 6 months down the line due to less than perfect manufacturing processes.
If you are interested in knowing how crankshaft sensors work, check out my other post where I explain (and demonstrate) how they are constructed, and how they work. This knowledge will better arm you in your fault-finding in future.
Do you have any feedback, comments feedback or suggestions? Let me know by posting a comment below.
I hope you found this post useful. If so, please share it on social media to help me provide for my family.
Cheers!
Chris 👍